Learn Sign Language Online
There are a number of free American Sign Language (ASL) programs and videos available on the internet, designed to help you start learning sign language online quickly. The internet offers several advantages when it comes to learning sign language, such as multimedia learning or e-learning, which is becoming increasingly popular.
Benefits of Learning Sign Language Online
Although responsive interaction with family members is still the best way to teach you and your children how to sign, there are some benefits to learning ASL online:
You can learn ASL at your own pace.
Distance learning allows you to be flexible in both your schedule and location.

Online learning is more cost-effective than traditional learning because of the reduced overhead costs
The online resources that are available to you are:
Free Signing video lessons on YouTube
Sign Language Apps in the app stores
Sign Language websites
Online ASL training courses by experts. We found a good online course at Rocket Languages.
Sign language is a visual language that involves movement and gestures, and is best learned by observing others. Watching others sign will help you learn ASL quickly. The internet offers numerous opportunities to watch others communicate in ASL.
Is it hard to learn sign language?
In the past, it used to be difficult to learn sign language as you had to know a deaf person or someone who knew how to sign to begin learning the language. However, with the internet, it's easier than ever. There are numerous free videos and apps available to get you started. Like learning any new language, it takes time and practice to improve, but the available resources are vast. Finding the best resource that fits your needs can be challenging. The purpose of this article is to summarize the available ways to learn Sign Language online and to find the best resources for each category.
10 Reasons Why You Should Learn Sign Language
American Sign Language (ASL) is an increasingly popular language to learn, and there are many reasons for this. In the United States, it is reported that nearly 10 million people have hearing problems, while approximately 1 million are functionally deaf. This made me think about the effective way deaf people communicate in everyday situations.
You may have a relative or friend who is functionally deaf, and you would like to be able to communicate effectively with them. Think about how it would show your family member or friend that you tried to learn ASL. They, in turn, would be able to teach you as you go along and it would be a very rewarding experience.
If you work in or own a business, it is highly probable that you will come into contact with a deaf person quite frequently. Just imagine the level of customer service that person would receive if you couldn't understand sign language. While I'm not suggesting you would need to know the language fluently, it may be a nice touch if you knew some basics.
It is increasingly more popular these days to teach your baby how to express themselves even before they can speak. American Sign Language is the third most used language in the US. If your child continues to learn American Sign Language after their 3rd year, they will have learned a 2nd language. It will make life a lot easier if you know what your child is crying for well before their speech has fully developed, resulting in a happier child and happier parents.
You may want to learn about the deaf culture, which was only truly recognized about 40 years ago. You may want to learn about this so you can fully immerse yourself when learning ASL.
There are three different types of deafness, all with different causes, learning American Sign Language would allow you to communicate effectively with deaf people so you can learn more about the various forms and understand more about them.
You may want to learn about various forms of sign language. ASL is not the universal form, similar to different languages throughout the world, there are several forms of sign language. For example, the alphabet is signed with one hand in ASL while you use two hands for it using British Sign Language.
As stated above, the number of deaf people in the states is increasing, some people study ASL in order to get a job as an interpreter. Or you may wish to translate in church or any group you may belong to.
You may be in the medical profession such as a doctor or audiologist, you certainly would be able to put your patient at ease if you could sign.
Teaching may be your passion, and ASL is becoming more popular, so you may wish to study to a completely fluent level.
Finally, it is a beautiful way to express yourself and completely unique.
Whatever your reason for wanting to learn ASL, keep practicing and perfecting your skills so you can achieve your goal.
Learn Sign Language Apps
We created a fun ASL app for kids and beginners that offers 50 free signs and an optional sign pack of 200+ extra signs. You can download the app in the App Store and Google Play Store.
The ASL app is made by Deaf people for adults who are interested in learning ASL. Available in the App store[
Online Sign Language Course
If you prefer a more structured way of learning than a course from Rocket Languages is probably your best option. They offer a free trial to get familiar with their Sign Language course.

7 Free videos to help you and your kids learn sign language online
1. This video consists of a song in which babies, infants, and young children learn basic signs. These signs relate to eating, drinking, clothing, body parts, and communicating phrases like thank you and sorry. The length of the video is 54 minutes, so start watching it right away!
2. Learn 38 basic signs in 2 minutes. This is a great video for learning many words in a short time. You might have to watch it a few times.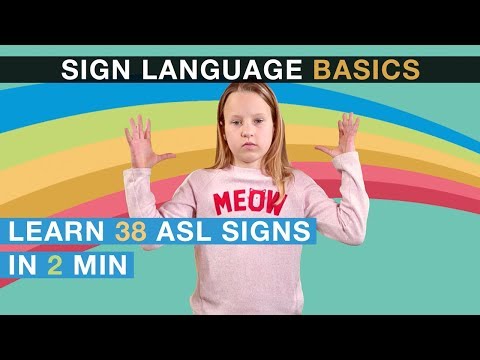 3. This video is all about animals. If you watch the entire clip, you'll learn the signs for 16 different animals.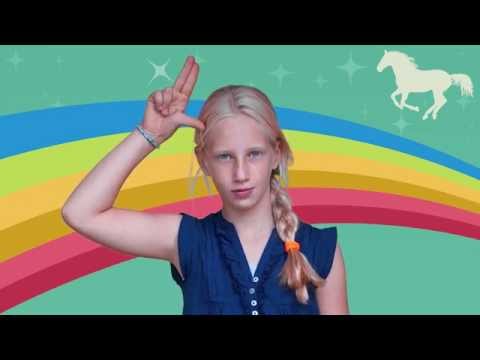 4. This video is all about school. All elements in the clip are school-related, from signing about going to school in the morning to learning the signs for letters and numbers. Don't forget to pack your lunch!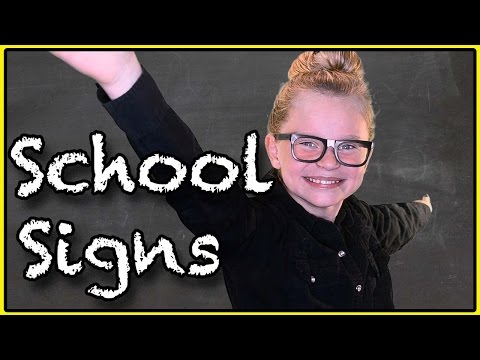 5. Watch this video in order to learn your ABCs. This clip will teach you the entire alphabet, from A to Z. You'll learn how to spell words out in ASL! You can download our ASL Alphabet poster here.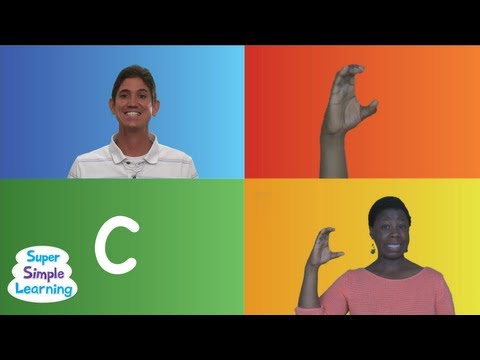 6. Kids need role models — it's good for them! Get your children motivated by having them watch Pharrell Williams's Happy. In this video, the song is sung in ASL. What could be a better remix than that?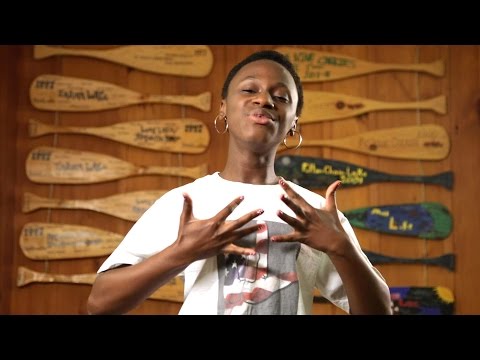 7. In this video, be prepared to learn how to sign colors in 1 minute. The clip may not be very long, but by the time it's over you'll know how to sign 9 colors in ASL.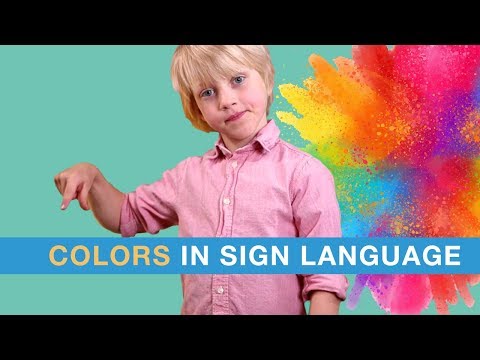 Free Online Sign Language Learning Resources
Click on the links below to view websites providing important information for the Deaf community and people interested in communicating with Deaf individuals.
So, what are you waiting for? Learn ASL in this twenty-first-century-friendly way: by watching videos in a comfortable learning environment! The internet offers an interactive approach to picking up sign language, and the clips we've listed are available to everyone. With these links at your disposal, you'll be fluent in ASL before you know it. Start to learn Sign Language online for free.
The Children Learning Research Group of the University of Oxford did a great deal of research on the effectiveness of online learning for children.